You likely already know what a search engine is. Chances are you used one to find this blog post or to find Semrush.com because you wanted to conduct some SEO campaigns and keyword research. But have you ever heard of a metasearch engine?
Metasearch engines are a way to get a wide range of search results from different search engines. The theory is that you can get a wider breadth of answers and information to inform your decisions better.
Metasearch engines matter because you don't just get all your information from one channel. We've seen from regular media outlets that one data source can be skewed, and you may not get a balanced point of view.
In simple terms, a metasearch engine takes the query you've entered and gathers results from multiple search engines online, such as Google, Bing, Yahoo, and more. They aggregate the results for you so you can choose the best information from the search results provided.
Some service-based industries such as airlines and hotel chains use a form of the metasearch engine. If you are searching for a hotel room in a city, you will likely find websites that will scour hotels in that city. The search engine will then return different results from searching specific hotel websites. You can sometimes even see the same hotel room for different prices at other websites due to your metasearch.
Metasearch engines are known for keeping a user's privacy. Search engines such as Swisscows and Metager pride themselves on keeping your details private and out of the data-gobbling hands of search engines.
Metasearch engines are not new. The first person to conceptualize and create a metasearch engine was Daniel Dreilinger from Colorado State University. He developed SearchSavvy, which allowed users to search up to 20 search engines at a time.
Dogpile is one of the most well-used metasearch engines today. In 2005, the creators collaborated with Penn State University and the University of Pittsburgh researchers to measure data overlap from different search engine results. They discovered that only 1.1% of first-page search results were similar across engines such as Google, Yahoo!, MSN, Ask Jeeves, and more.
A search engine sends out queries to websites to see if the website's content best matches the search query entered into the search engine. It returns with a results page, ranked from most relevant, according to algorithms.
A metasearch engine submits queries to multiple search engines and aggregates the results into a list. The search engine can sort this list they came from, by subject, or by relevance. The user can then choose which results best match their intent.
Now that we've told you what metasearch engines are, how they work, and why you might want to try one, here are the top 7 metasearch engines out there.
Dogpile compiles results from all the major search engines into a single results page for you. It can search for images, audio and video, news, and directory searches.
With the Mamma metasearch engine, you can add or exclude search engines in the search based on your personal preference. Mamma is excellent for video searches and directory listings.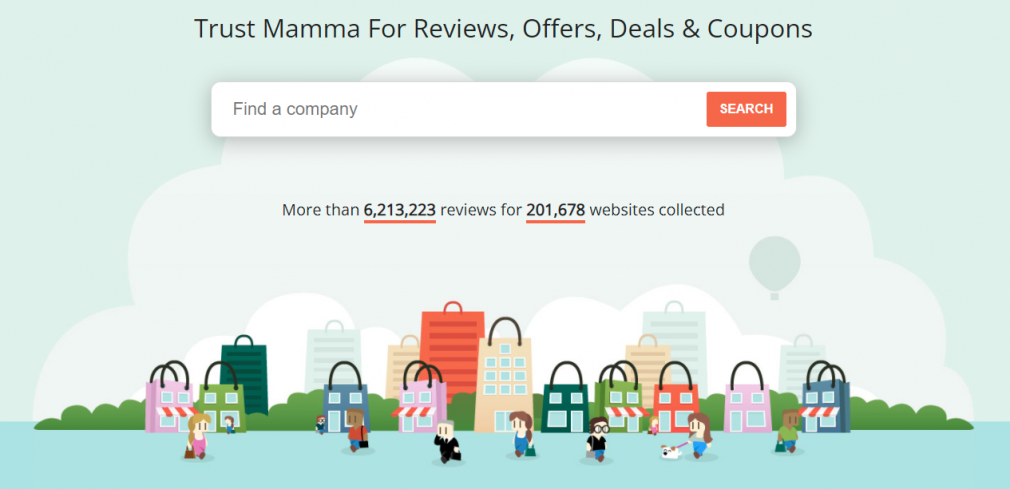 Startpage claims to be the world's most private search engine. It adheres to the European Union Privacy Standards. All the usual searches are made with Startpage, such as audio and video, directory searches, news searches, and more.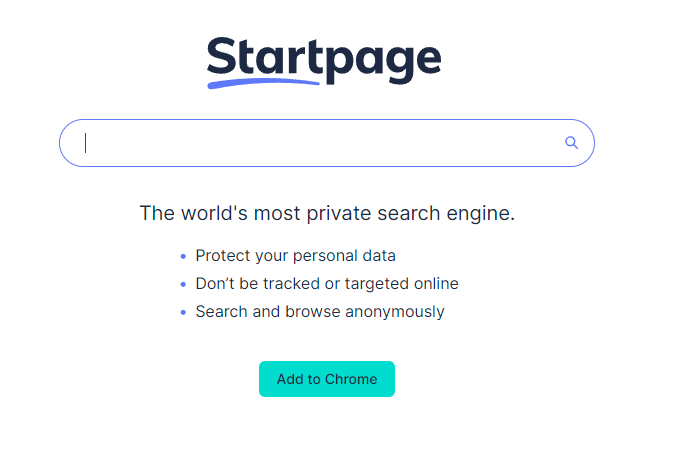 Meta Crawler is one of the biggest and well-known metasearch engines on the web. It crawls all the big search engines for results and has semantic search options. All the standard options are included for searching, including images, audio and video, directory searches, and more. It also has one of the most minimalist front pages you will ever find.

Metager is an open-source metasearch engine. It has its web crawler and uses many of the big search engines. This metasearch engine conducts anonymous searches for video, audio, and directories.
Yippy is powered by IBM Watson and uses a clustering method to search and bring you results in audio and video formats. 

This metasearch engine returns search results and includes a map of where the results came from. This is especially great if you are looking for geographic results such as a location. It's best used for images and video searches.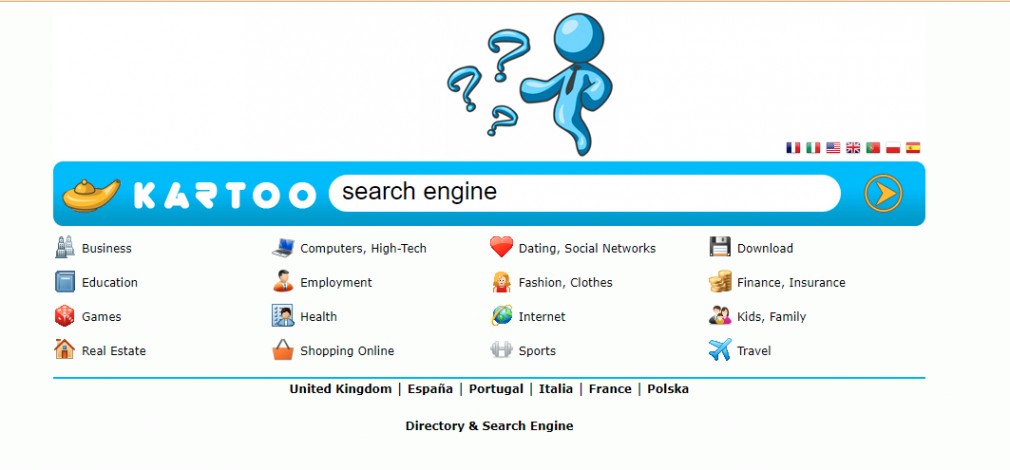 Which Metasearch Engine Should You Use?
What do you want from your search engine? Do you want privacy and anonymity? Then Metager or Startpage are two good options. If you're looking for the search engine with the most reach and user base, Dogpile is your preferred option.
Mamma will help you filter your results so you can customize your experience. If you need to rate your results by country, then Kartoo is your go-to engine of choice.
People use Google because it is well known and has a lot of power behind its searches. The same goes for Dogpile, arguably the most popular metasearch engine out there.
The pros of using a metasearch engine include the potential to be anonymous online and not have your user data vacuumed by Google.
Meta searches give you a much bigger picture of what is out there online. You're not influenced by one search engine and past user history.
In addition, metasearch engines can be quick in finding you a wide variety of results. While they give an overview, they don't provide detailed results, so they are so speedy.
One of the disadvantages of metasearch engines is they sacrifice detail in the name of speed. They can give you a broad range of results but not a detailed result for your search query.
You cannot always guarantee a wide net of search results with a metasearch engine. They may limit themselves to specific search engines, and you may not know which ones they are pulling from. A limited search engine reach can skew results.
Organic research with Semrush
When doing organic research with Semrush, you can overcome some of these disadvantages of a metasearch engine by choosing what websites and domains to analyze. You can also drill down into the details of search results for better SEO, rather than the top-level summary from metasearch.
Using the Domain Overview, we've used StudioHawk to show you how Semrush can work with you.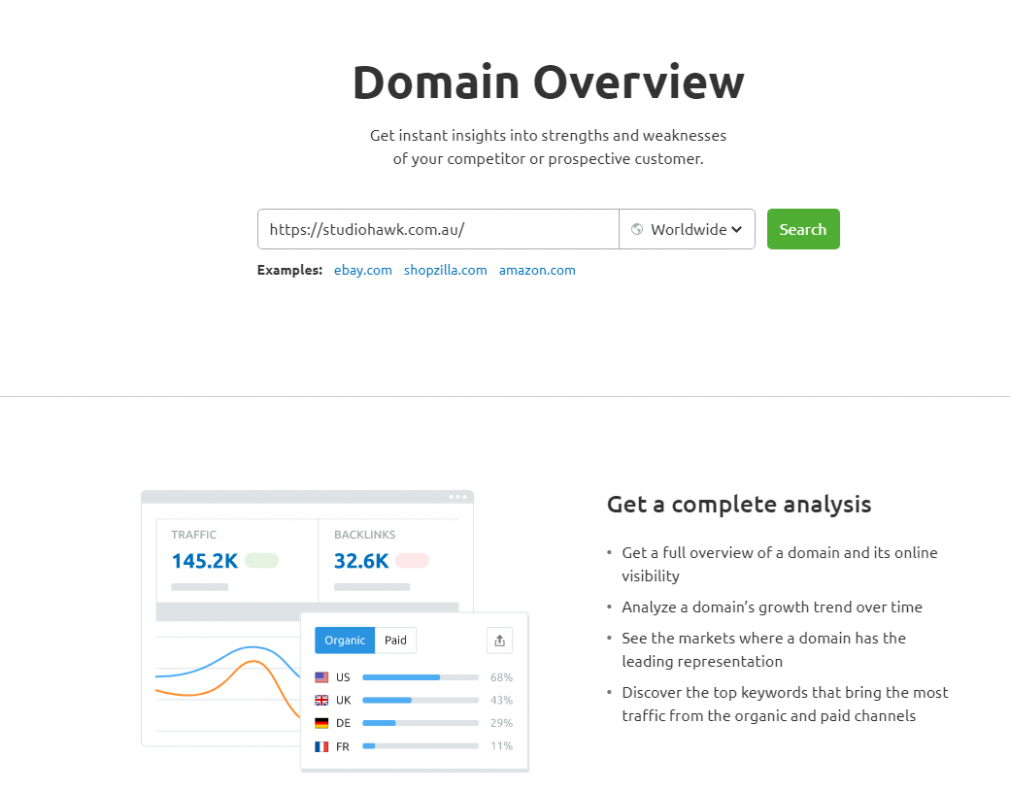 From the screenshot below, you can see the amount of organic traffic and the number of backlinks. You can filter for PPC campaigns and organic campaigns. Since we're more interested in organic research, this tool can help you focus on important without overloading you with needless data and information.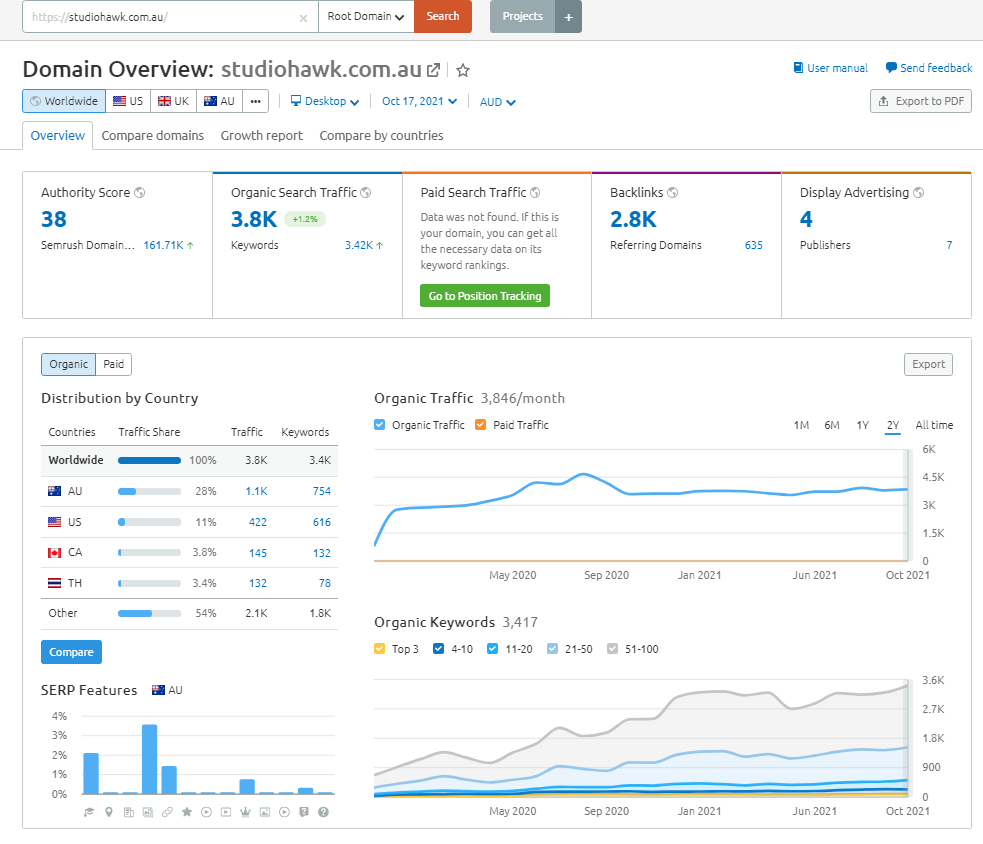 We can see how our organic results have grown, the leads coming into StudioHawk are increasing in comparison to the previous period. 
All the keywords the agency is targeting are listed, and you can see trends in the movement of those keywords over the past week. You can always change the date range and get a bigger picture if you'd like.
 If you want to analyze organic traffic in more detail, dive deep into the Organic Research tool: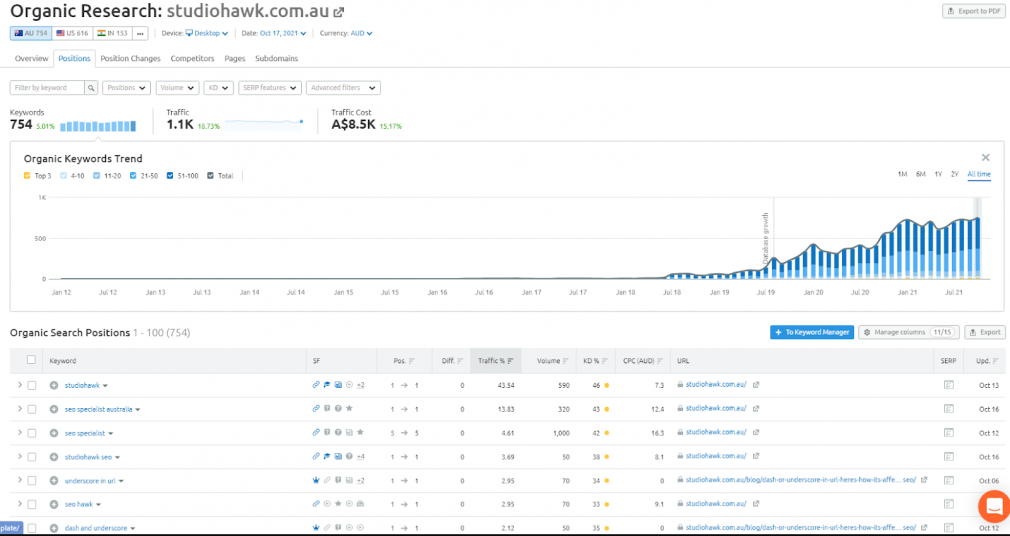 The Overview report shows important data like:
Top Organic Keywords: Shown are the top 5 organic keywords ranking for your site. You can drill down to find out the stats for more ranking keywords. This shows how successful your SEO campaigns are and if you need to refocus your efforts to boost some words.
Main Organic Competitors: These are ranked by similarity of organic keywords. Are your competitors using similar words as you? Are they doing a better job with the ranking?
Organic Position Rankings: How many of your organic keywords are ranking on the first page of SERPs, the second page, and so on.
Competitive Positioning Map: This is a visual way to illustrate the spread of your competitors based on the number of organic keywords and searches.
Branded vs. non-branded search traffic shows you how much traffic comes from organic searches versus how much traffic comes from a branded search.
Conclusion
Metasearch engines have their place in our online world. With a growing need for privacy and an increased requirement to find multiple sources of information, metasearch engines provide these alternate search possibilities.
Find Competitors
with the Organic Research Tool
Denial of responsibility!
Search Engine Codex is an automatic aggregator of the all world's media. In each content, the hyperlink to the primary source is specified. All trademarks belong to their rightful owners, all materials to their authors. If you are the owner of the content and do not want us to publish your materials, please contact us by email –
[email protected]
. The content will be deleted within 24 hours.